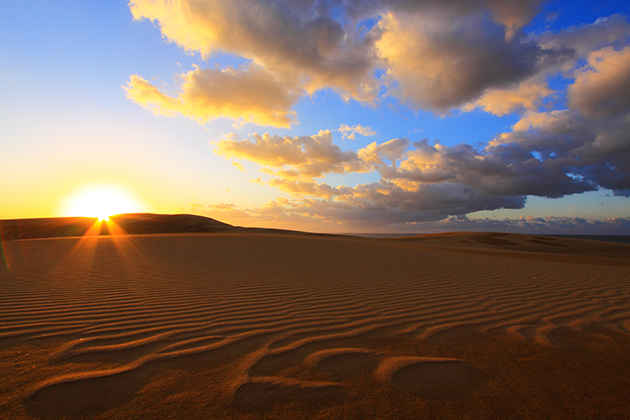 The day's first visitors may be lucky enough to see wind patterns.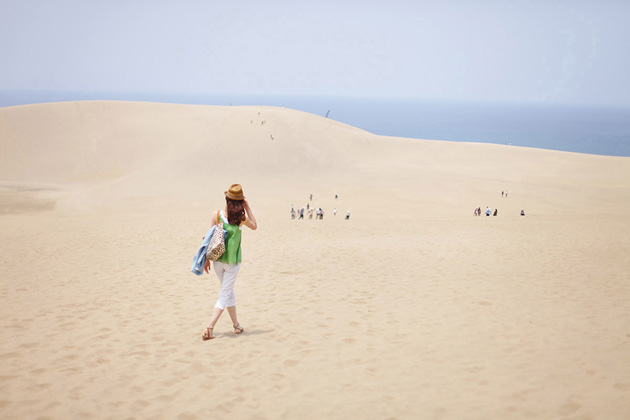 Tottori Sand Dunes is a natural treasure designated by the government.
Japan's largest, Tottori Sand Dunes stretches 16 km from east to west and 2.4 km from north to south.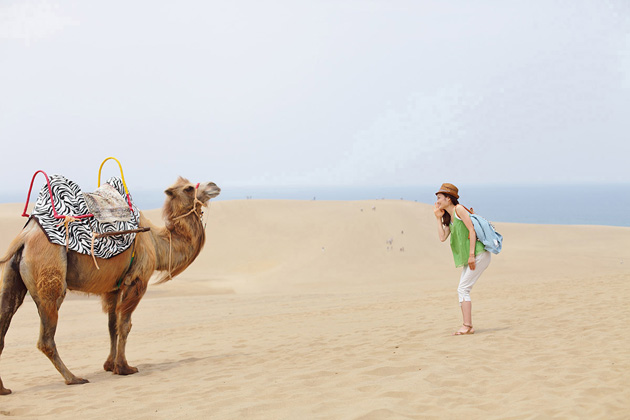 Please take a memorial photo with a camel on the sand dunes.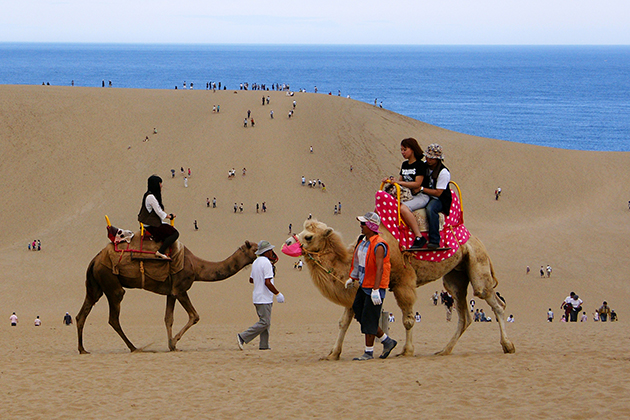 The sand dunes seen from the high camel back look different.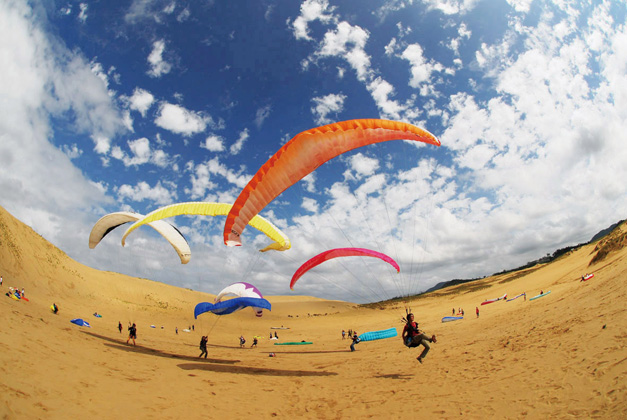 Paragliding is perfect for those who want to see the sand dunes farther from above.
You can enjoy the vast panoramic view.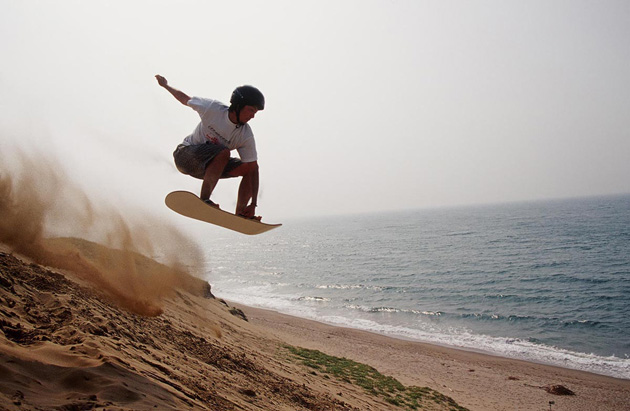 Sand boarding is easy to try even for beginners. Please slide down the sand dunes toward the sea on a board. You can have more fun than expected.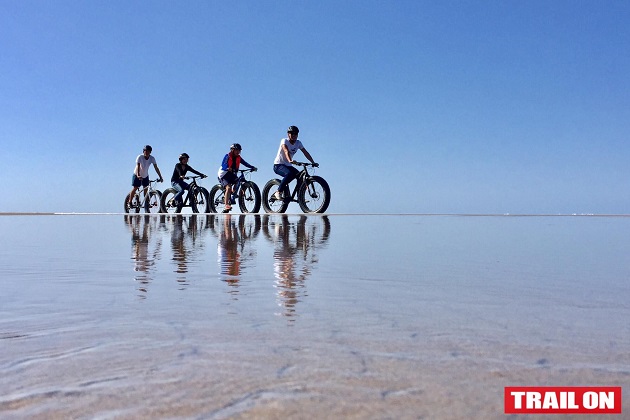 A new activity has begun in April, 2016.
Please ride a fat bike, enjoying the magnificent view.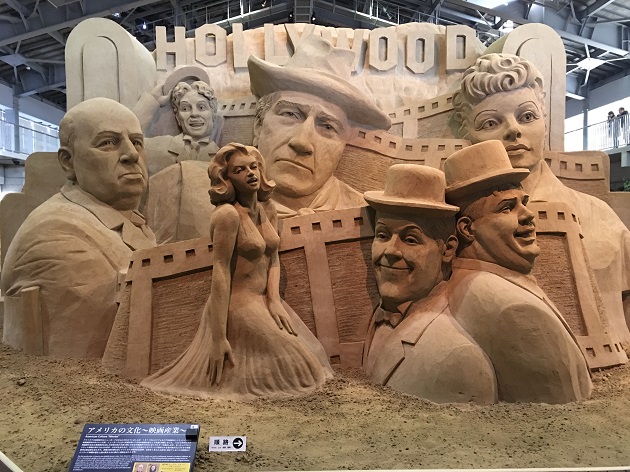 Sand Museum displays sand sculptures with different themes every year.
Sand statue made of only sand solidified with water is considered "art of the sand"