Please come to indulge in the beauty of Korakuen Garden
Visitors can enjoy the garden all year round, as it has events and flowers for each different season.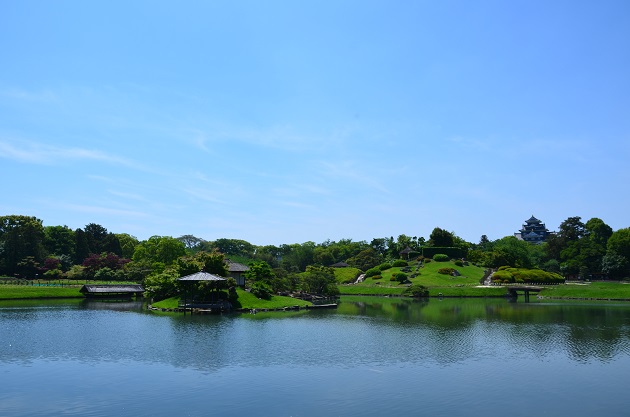 Korakuen is well-known for being one of the three most beautiful Japanese gardens. There are many nice spots for photos.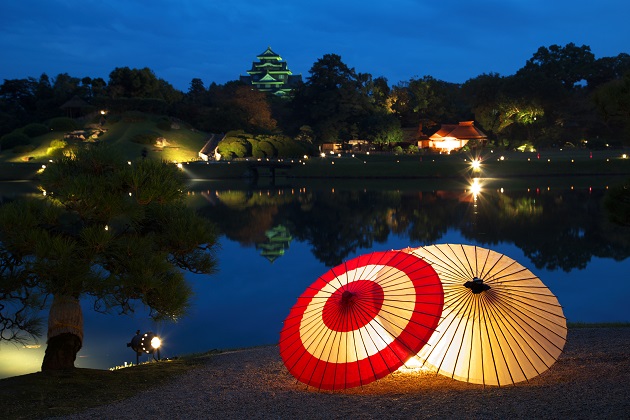 On summer evenings, the garden is illuminated with mysterious lights. Fascinating scenery!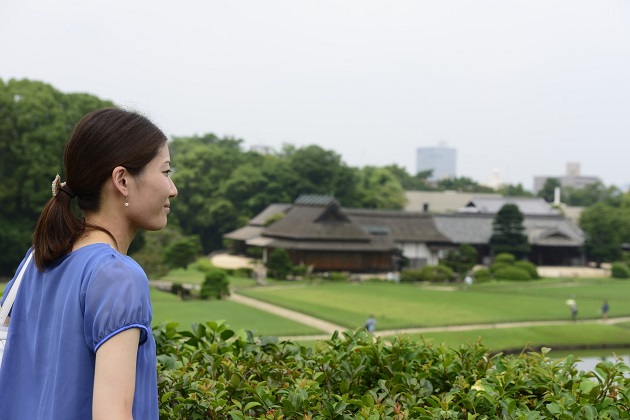 The view from Yuishinzan hill which is located at the center of the garden is indescribable.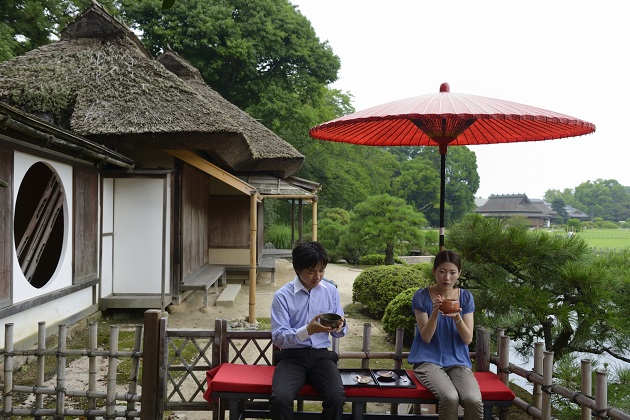 While strolling through the spacious garden, please have a seat and enjoy green tea at a Japanese style cottage.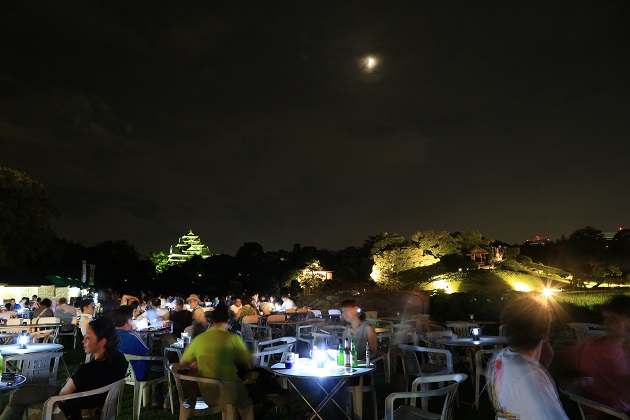 During the period of Genso Mysterious Garden, tables are set on the ground and beer is served. Local food can also be enjoyed,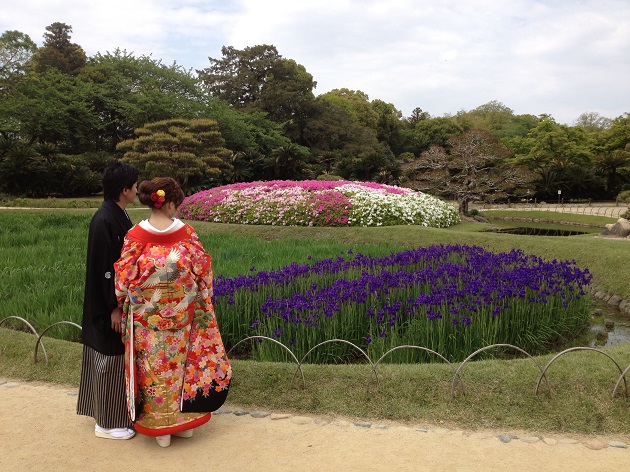 Various flowers of each season and autumnal leaves add color to the garden.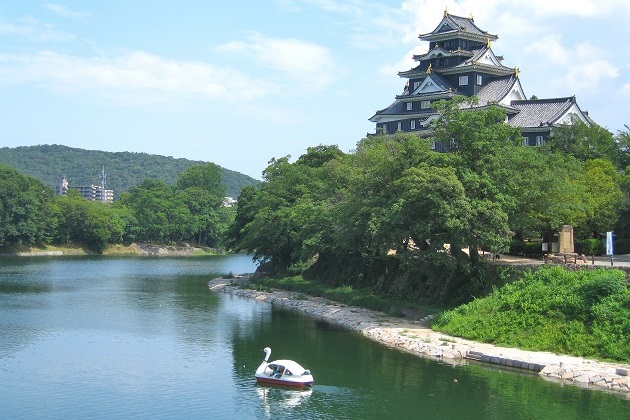 On the other side of the Asahi River from the garden stands Okayama Castle, commonly known as Crow Castle.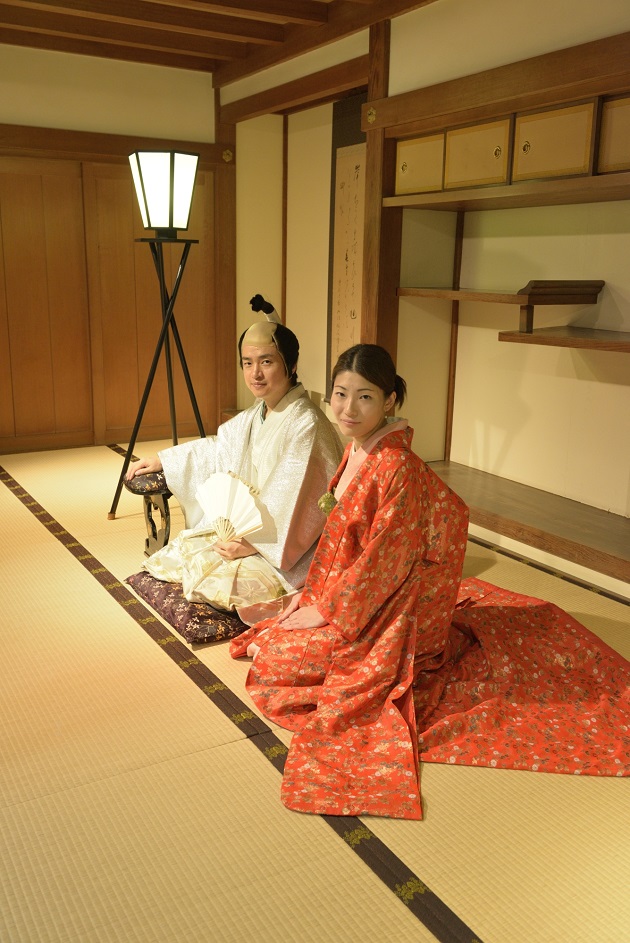 Visitors can experience wearing Kimono free of charge in the castle. You might feel as if you were a princess. ( Kimono for kids are also available)