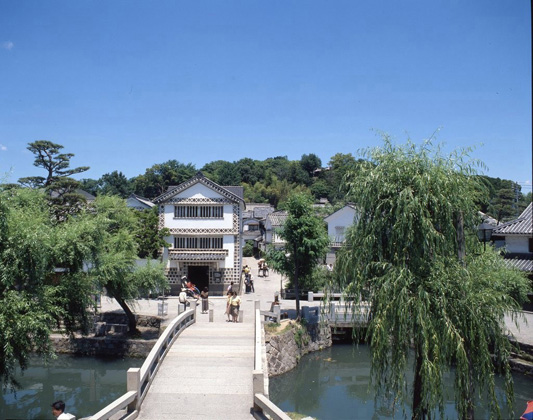 The Kurashiki River running through the area is spanned by elegant bridges, such as Imabashi Bridge and Takasago Bridge.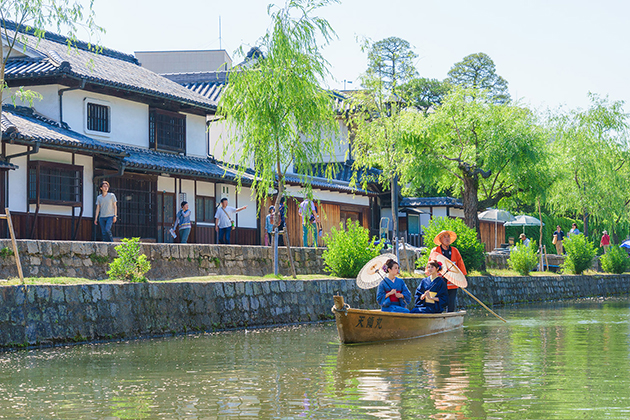 The sightseeing boats sail calmly under the bridges, so you can enjoy the view from the water level.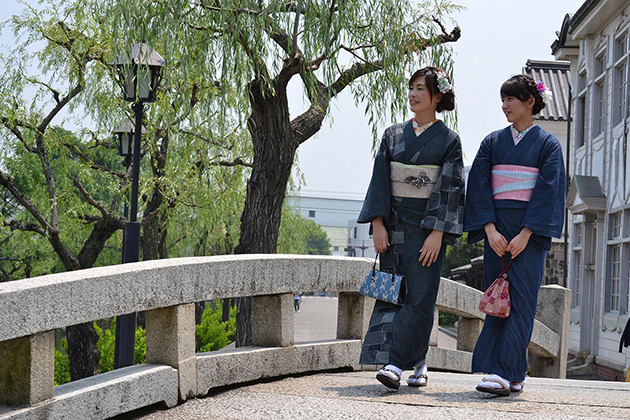 You can enjoy walking the area in kimono or yukata( casual cotton kimono).
Rental kimono made of denim is popular, as Kurashiki is a big producer of Japanese denim.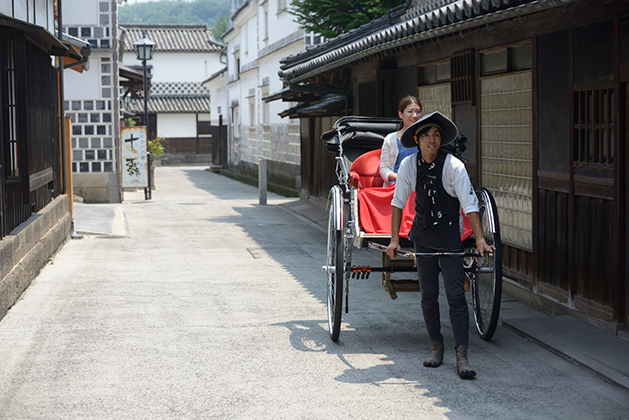 Rickshaw is also available. So you can easily enjoy viewing the marvelous architectural features, such as warehouses with white-washed walls and the ones with black walls enforced with white plaster and latticed windows.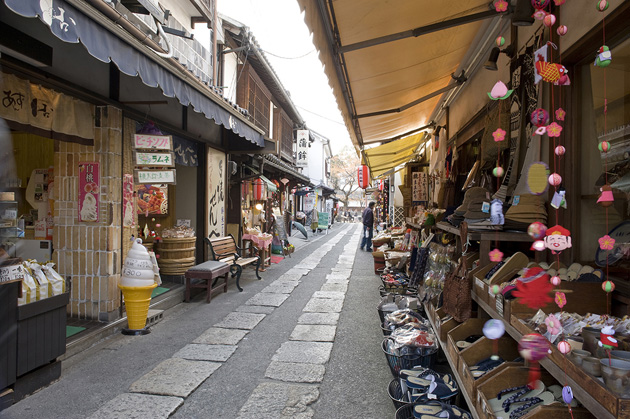 In the back streets of the area, there are craft shops and cafeterias which still retain a traditional feel of former town houses.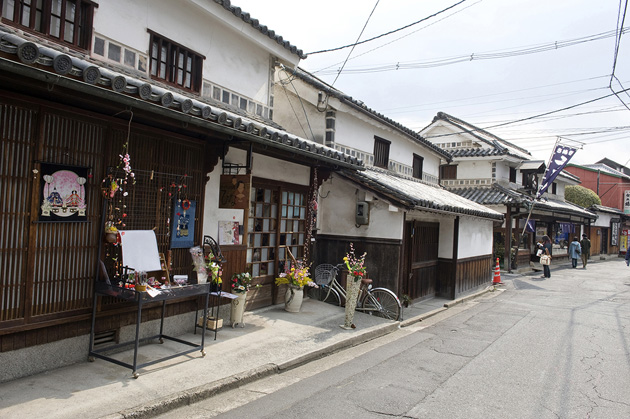 During the Edo-era (1603 -1868), it was flourishing as a merchant town due to its importance as a center of distribution of materials. Still today, we can feel the active atmosphere of those days.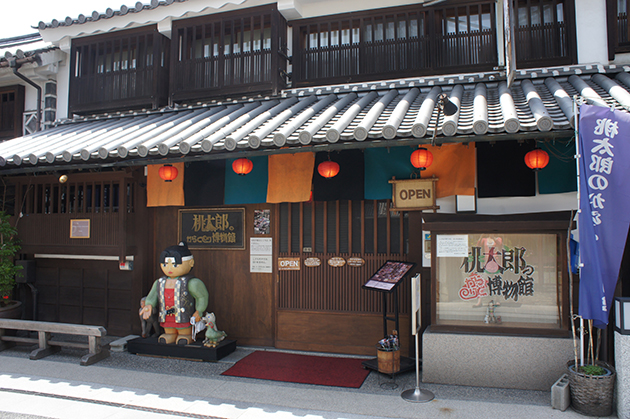 At Momotaro Karakuri Hakubutsukan Museumm, you can watch karakuri (windup mechanical dolls) which make use of the effect of cheating viewers' eyes.
Historical materials related to the story of Momotaro based on the local legend are also on display.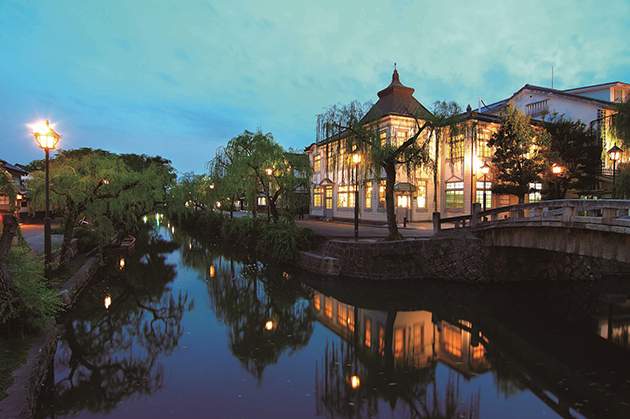 At night the townscape looks different from that of daytime.