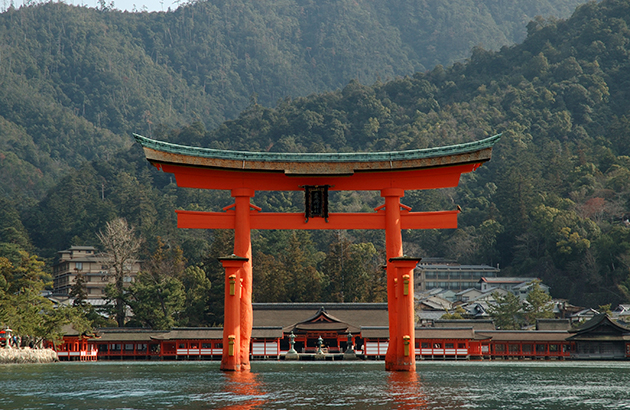 The spectacular view of the great tori gate standing in the sea is said to be worth seeing at least once in a lifetime.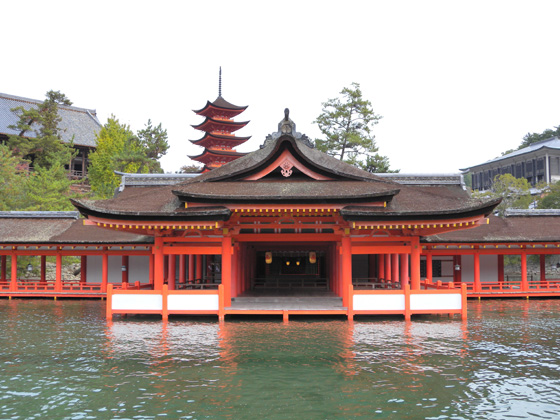 Miyajima, also called Itsukushima is commonly known as Aki-no-Miyajima. It is said to be one of the three most beautiful sites in Japan.
Itsukushim Shrins is located on the island.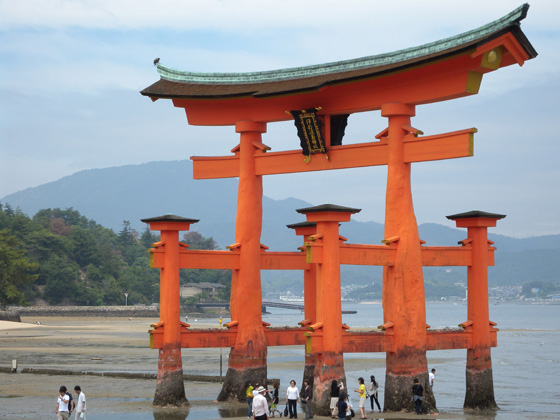 When the tide is low, you can walk up to the foot of the gate.
The sixteen-meter gate standing just in front of you is overwhelming.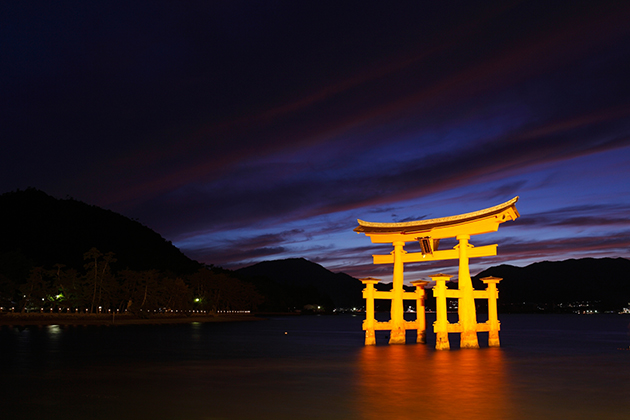 The night scenery of the illuminated gate is more stunning.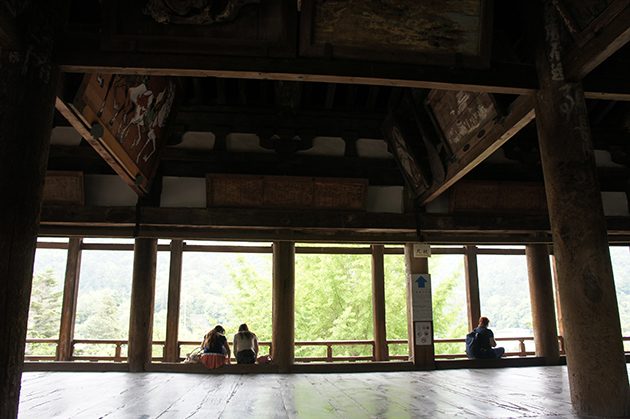 Construction of Toyokuni-jinja Shrine began by the order of Hideyoshi Toyotomi in 1587, but due to his death the construction was unfinished.
It is commonly known as "Senjo-kaku" ( hall with thousand tatami mats), as 857 mats can be spread.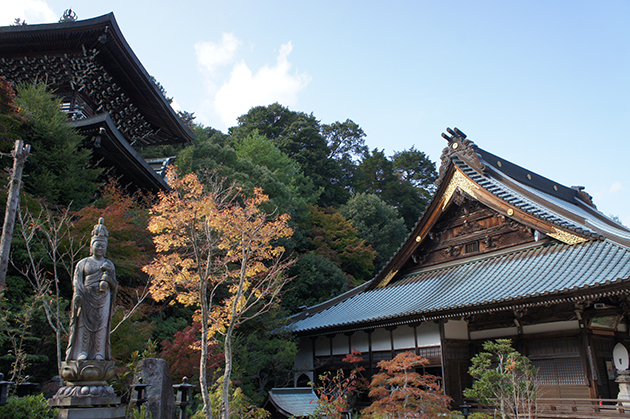 Daisho-in which was founded in 806 is the oldest Buddhist temple in Miyajima.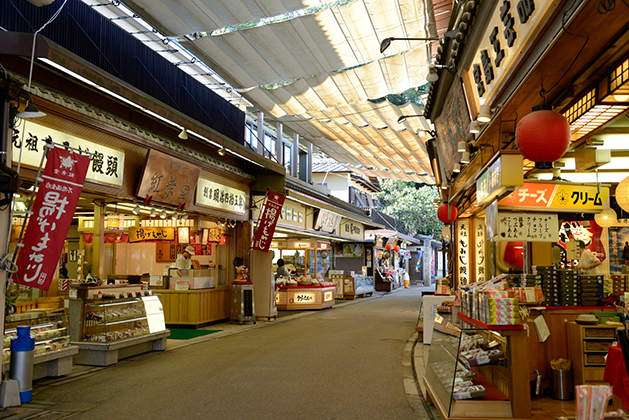 At the Omote-sando shopping arcade, you can try local specialties, such as dishes of oysters and conger eels. There are also shops of confections and crafts which can be obtained only on the island.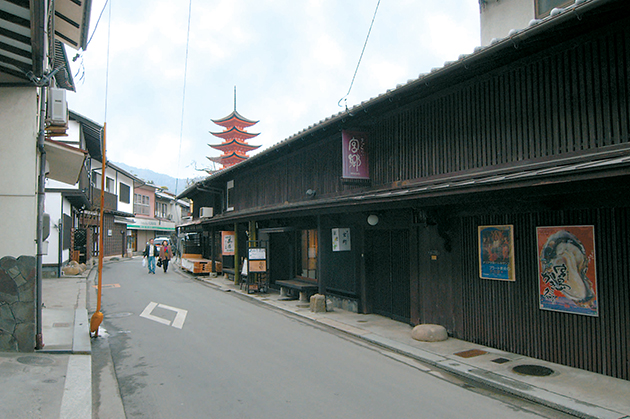 Machiya-street which is between the Omote-sando arcade and the hill has cafés and craft shops renovated from old town houses, which induces a historical feeling.