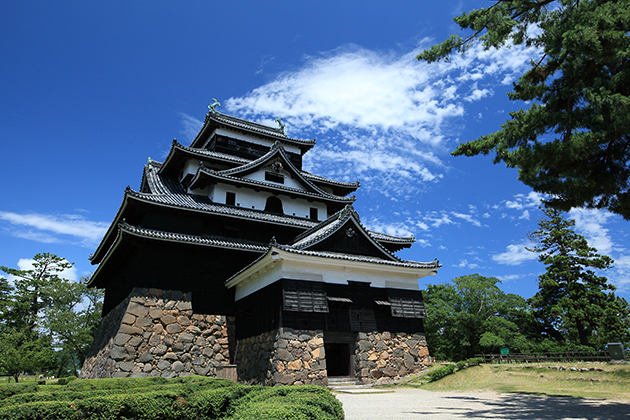 Matsue castle, a national treasure, has one of Japan's twelve existing castle towers.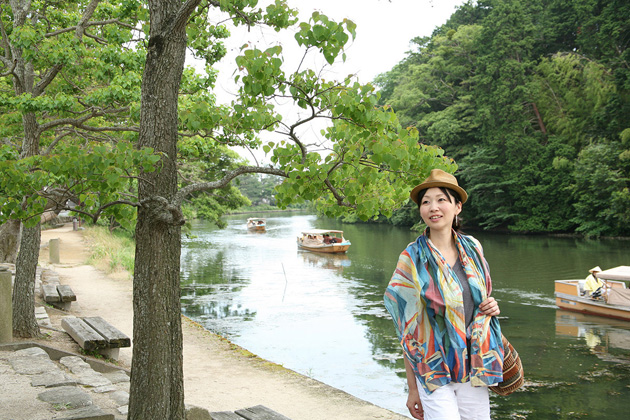 The solid castle is surrounded with the Horikawa River which was used as a moat.
Boat riding is a great experience if you want to enjoy the river leisurely.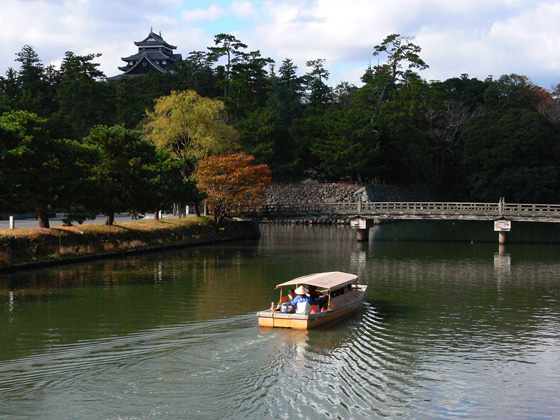 The boat sails around the castle in fifty minutes. You can take a glance of the castle and samurai residential area from the boat, listening to the explanation provided by the boat guides.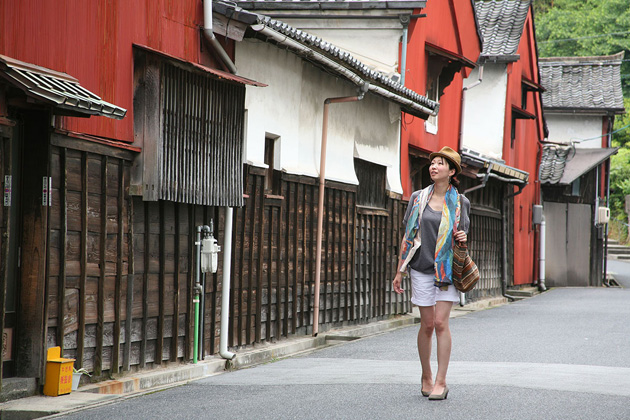 Former samurai residences and the traditional townscape have been well preserved near the castle.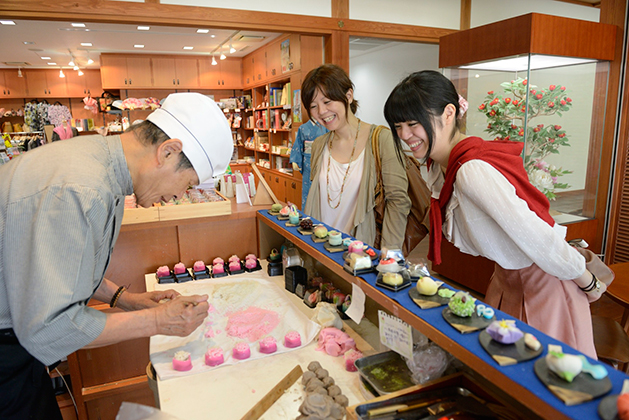 You can also try a hands-on experience of making Japanese confection and watch a professional chef carefully making traditional sweets in detail as tea ceremony is popular in the city.
At Karakoro Kobo, multi-purpose building renovated from former Bank of Japan, you can try several hands-on experiences of making Matsue's local items.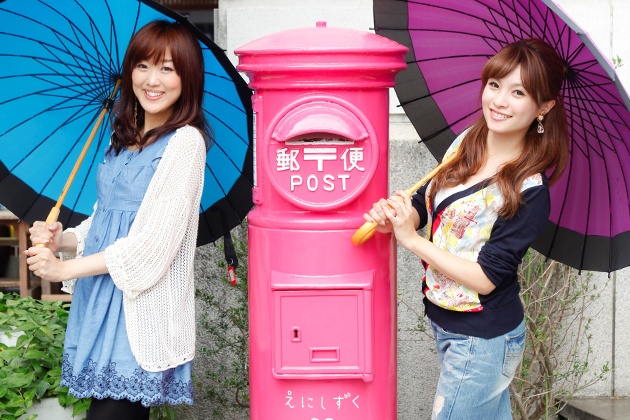 Pink post placed inside the Karakoro Kobo
Taking a photo with the post might bring you more happiness.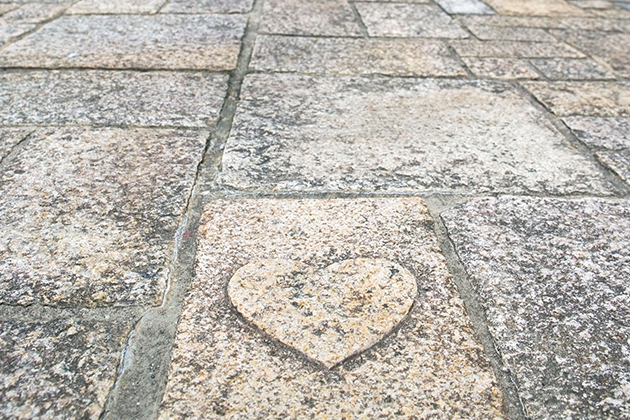 It is believed that after you stand on one of the two heart-shaped stones and make a wish for love, you will be joined with the next person who steps on the other stone.