Come to build En relationship in Izumo
You can get a special power, as the city is famous as a place where Shinto deities gather.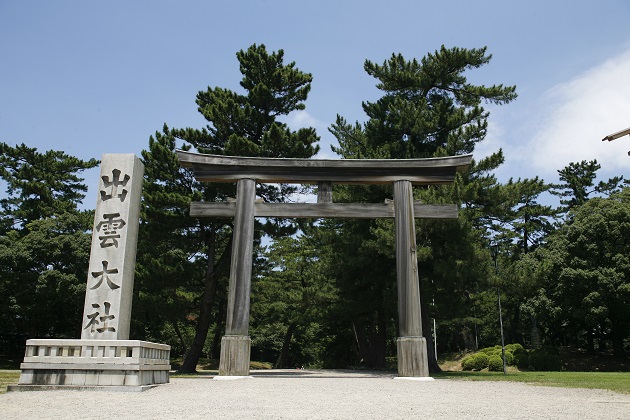 Near the stone monument of Izumo Taisha Shrine, the wooden gate stands. In the compound you can find four Shinto gates made from different materials.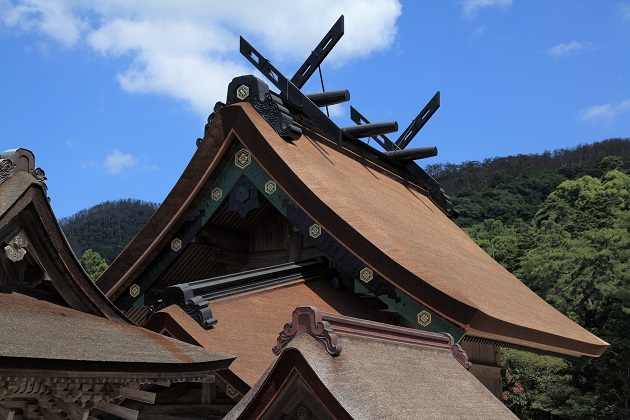 The 24 meter main hall is dedicated to the god, Okuni-mushi-no- mikoto.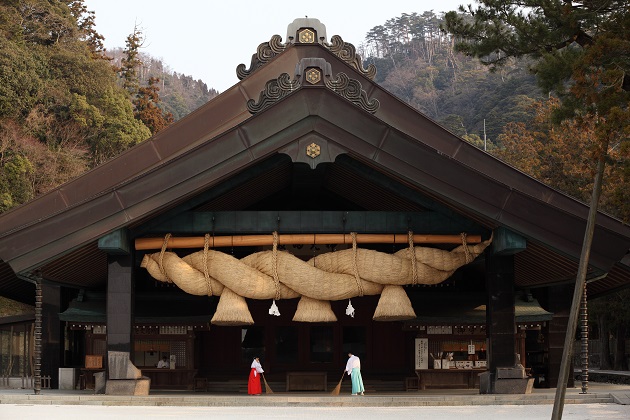 Huge shimenawa twisted rice rope of Kagura hall is 13 meters long and weighs 5tons.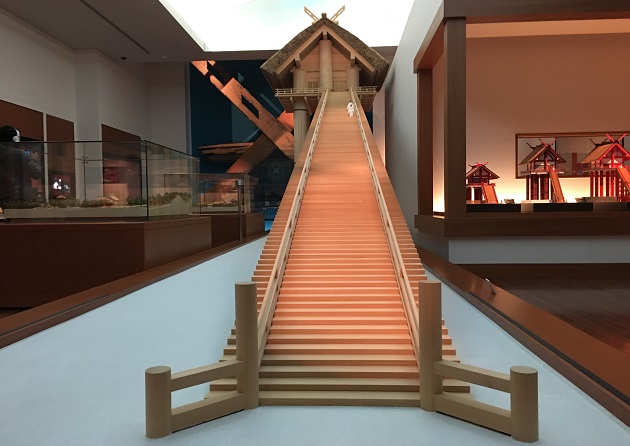 You can learn the history of Izumo Taisha Shinto Shrine at Shimane Museum of Ancient Izumo which displays a one tenth scale replica of the main hall.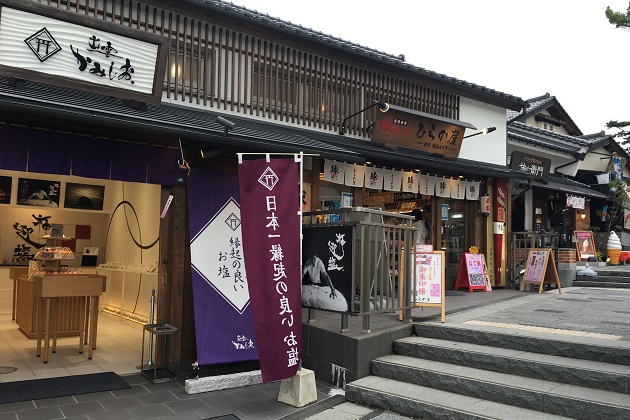 Shinmon-dori street in front of the shrine has many places to enjoy shopping for local souvenirs and trying local food.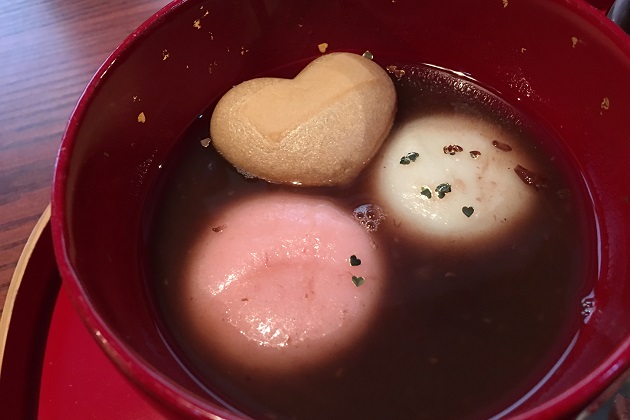 Izumo is the birthplace of zeizai (sweet redbean soup). Please try the authentic taste.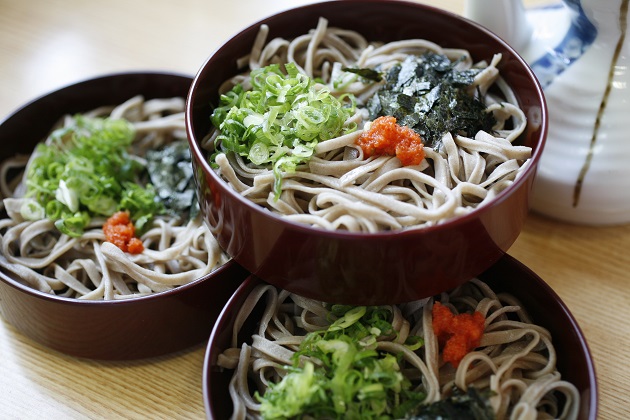 A visit to Izumo is not complete without trying wariko soba (buckwheat noodle) served in three layered lacquerware plates.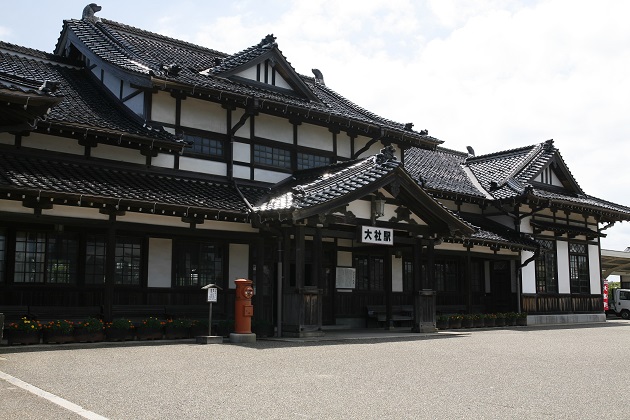 The former wooden one-storied Taisha station is in pure Japanese style, which is not easy to find any more.