Shimonoseki, city of history and good food
Come to enjoy abundant fresh seafood such as blowfish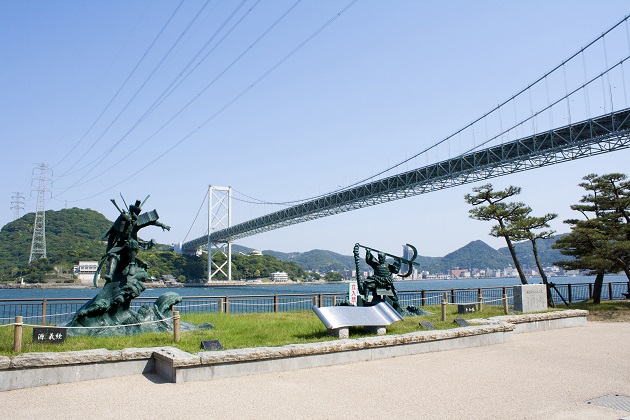 Mimosuso Park has statues of  historical figures; Yoshitsune Minamoto and Tomomori Taira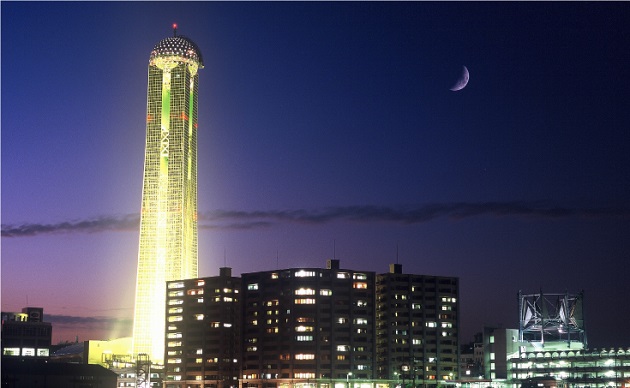 A panoramic view seen from the observatory at the top of Kaikyo Yume Tower is stunning. At night it is light up with seven different colors, depending on the day of the week.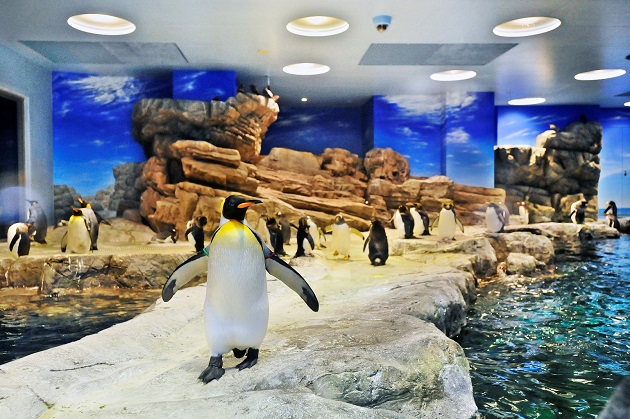 Shimonoseki Municipal Aquarium  Kaikyokan has a lot to enjoy, penguin village and performances by dolphins and sea lions.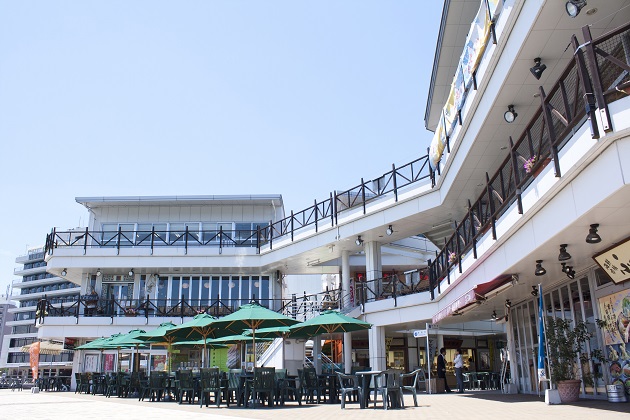 Kamon Wharf is easily accessible on foot from Karato Market and Kaikyo-kan. It is the best place for eating and shopping.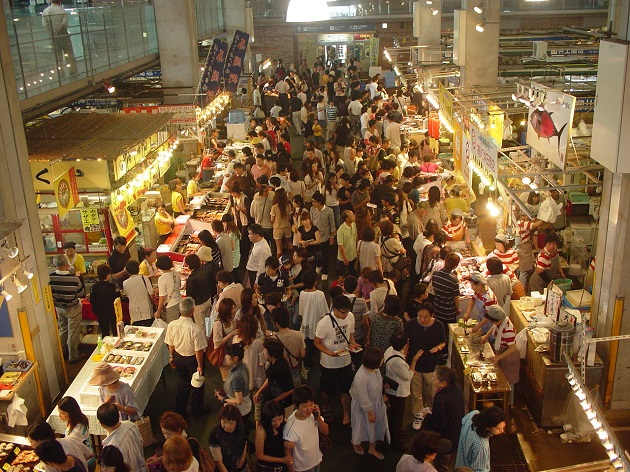 Iki Iki Bakangai is opened on Fridays, Saturdays, Sundays and national holidays at the Karato Market. Visitors can enjoy fresh seafood at various stalls lined up.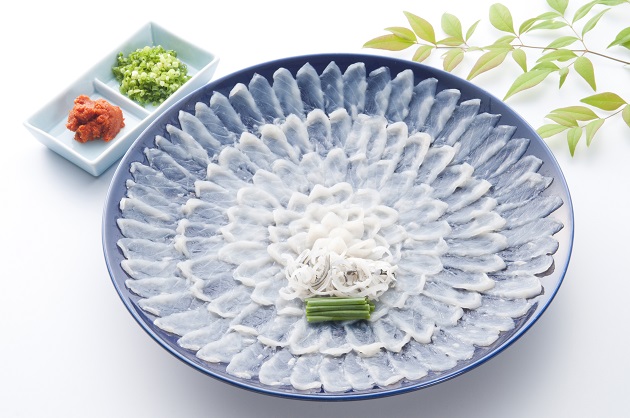 A majority of blowfish, natural or cultured, unloaded in Japan are shipped to Shimonoseki.
The city is the best place to try blowfish.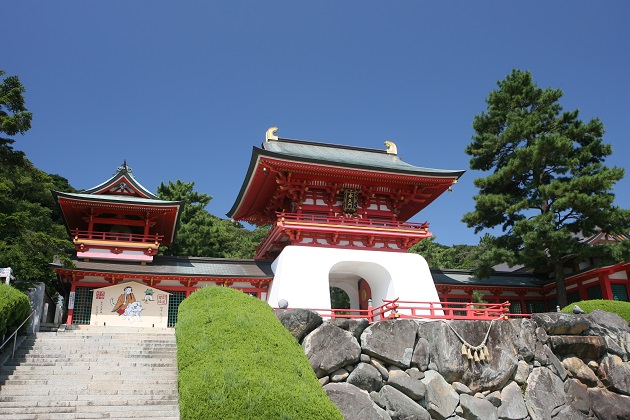 Akama-jingo Shinto shrine is dedicated to Emperor Antoku, who died tragically in the Dan-no-ura Battle.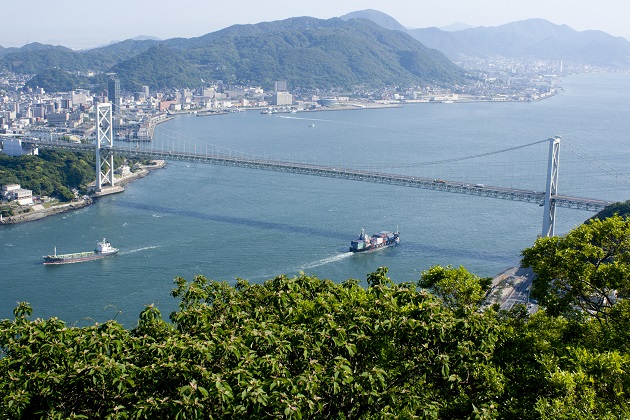 From Hinoyama, Kanmon Bridge which spans the Kanmon Strait and Moji Port can be overlooked perfectly.