Enjoy Hiroshima, the biggest city in the Chugoku region in various ways.
Please explore the city, which boasts clear water and abundant greenery, by streetcar and circulating bus.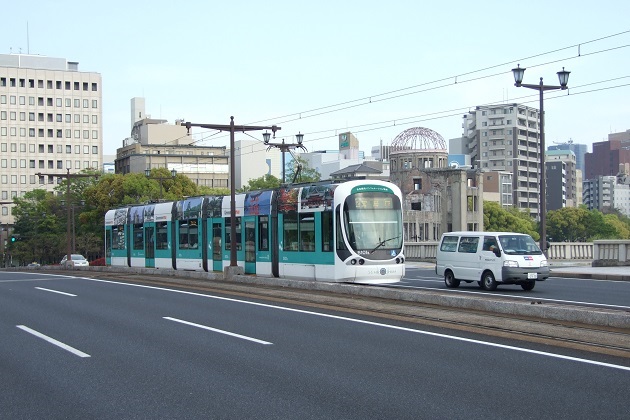 Streetcars run from the central area of Hiroshima to Miyajima.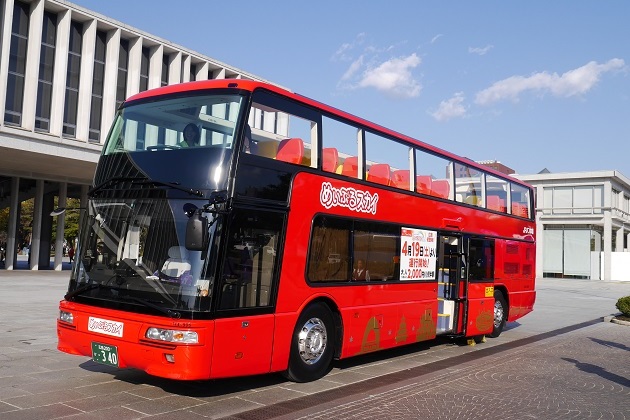 Hiroshima Meipu-rupu is a circulating bus which stops at major sightseeing spots and the museums.(Photo:Maple Sky)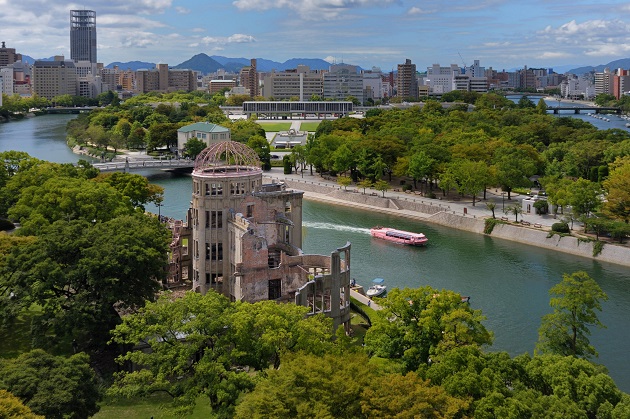 The Peace Memorial Park which has the A-Bomb Dome, the Memorial Museum and other peace related monuments is a mecca for peace-loving people.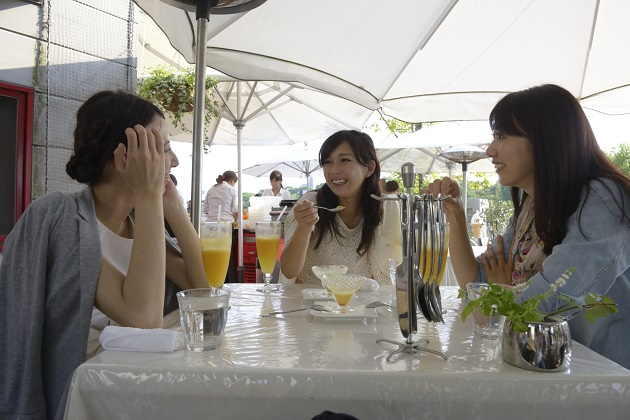 Please sit down at a café along the river to take a rest, overlooking the Peace Memorial Park.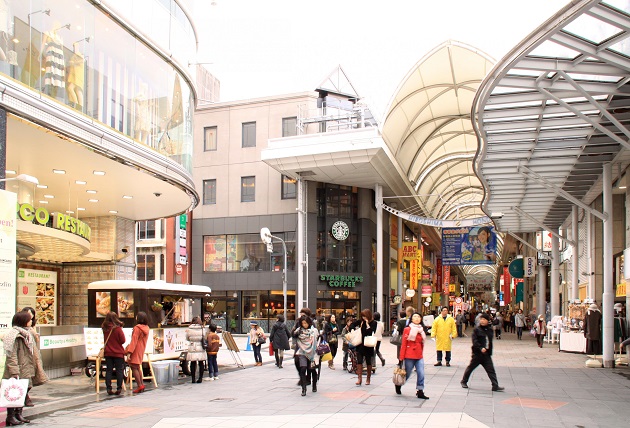 The shopping area of Hiroshima is the biggest in the Chugoku region.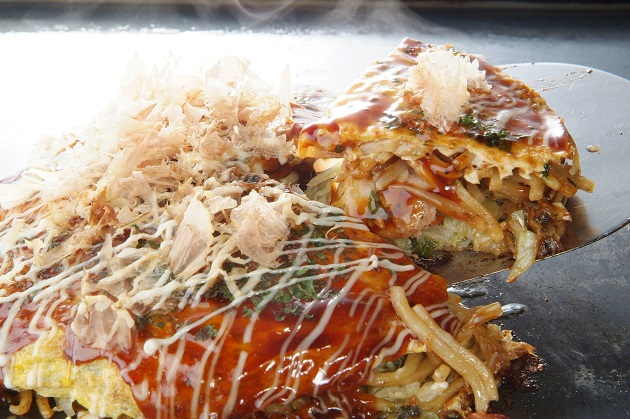 Okonomiyaki, a specialty of Hiroshima, fills your empty stomach.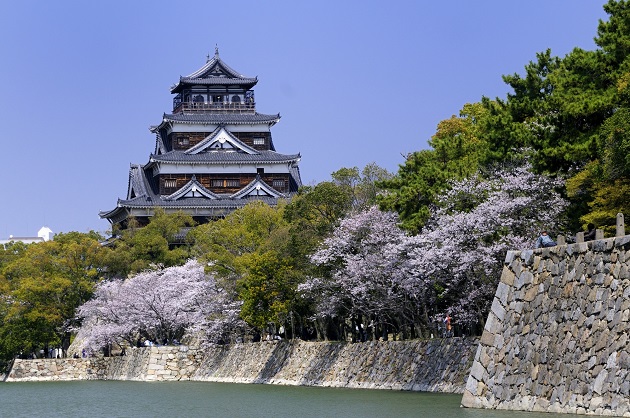 Hiroshima Castle founded by Motonari Mori, feudal clan of Hiroshima, is a typical flat-land castle. Now it is a historical museum which has an exhibition about the culture of samurai warriors.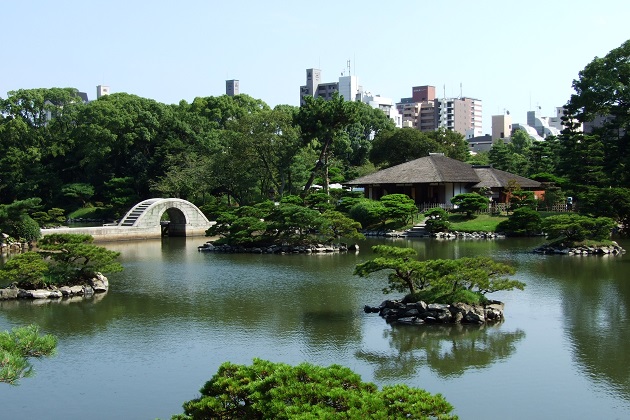 In Shukkeien Japanese Garden, visitors can enjoy flowers of every season.